Garden Maintenance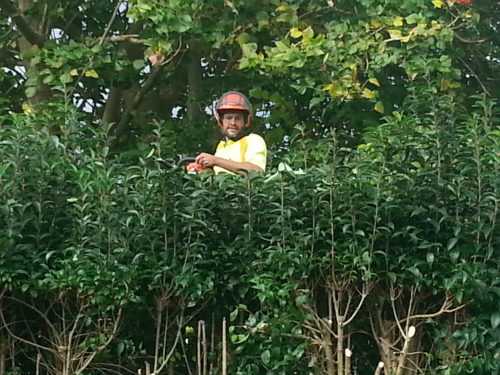 Are you spending more time on your holiday trimming hedges instead of soaking in the sunshine? Do you find yourself too busy to even think about garden upkeep? Never fear, ArborAid are ready to help!
The ArborAid are experienced gardeners and can offer a variety of advice about mulch, plant selection and placement, effective borders and weed maintenance. Not only do we offer advice, we get in and do the work too. We can clean up and spruce up any space you might have. What's more, our staff provide garden maintenance and tree care in accordance with your requirements and budget.
We do so much more than cleaning though. If your garden needs a makeover for a special occasion or for property sales, we go above and beyond to transform your backyard into a paradise. Our staff can coordinate with or work alongside existing gardeners and lawn mowing services too. Flexibility is one of our core strengths when it comes to giving you the best results in your garden.
ArborAid gardening service includes dressing, altering and maintaining your garden space. Our service also offers a personalised upkeep programme designed to maintain your plants.
At ArborAid, we value offering quality, high value service for each client. Give us a call and have a chat with us about your garden, you won't be disappointed!