Shelterbelt Trimming & Removal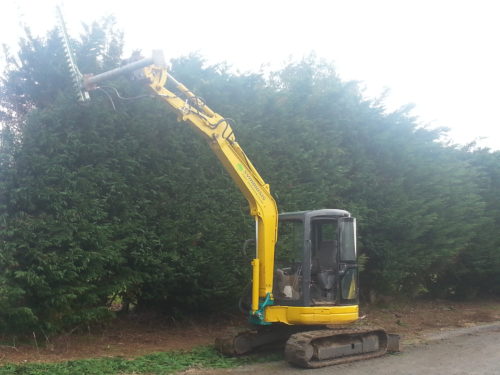 With years of local experience, the right tools and a keen eye, we are here for all shelterbelt trimming and removal services. We travel throughout the Bay of Islands and Northland areas addressing shelterbelt problems. Trust us, we've seen it all.
Shelterbelts are a common feature of the North Island landscape. In Bay of Islands, large cypress shelterbelts were planted in the 1920s and 30s, which dominate the landscape today. The most common species previous generations used were the lawn cypress and macrocarpa.
While many still provide excellent shelter to cattle and hold nutrients in the topsoil, shelterbelts can prove to be an enormous hindrance when they have finally outlived their purpose. For example, recent discovery has found that pregnant cattle may lose their calves if they eat macrocarpa leaves. To protect the calves, ArborAid has been assisting to remove many shelterbelts around Northland.
ArborAid Tree Services are experts in maintaining shelterbelts, no matter their size. We are available for any aspect of the shelterbelt lifespan, from encouraging growth to maintenance and finally, to their complete removal. We have a reputation nationwide for our expertise in local shelterbelts around the Northland region. We offer a holistic service, guaranteeing complete service from start to finish. This service includes the removal of shelterbelt, debris and foliage.
If you aren't sure about whether you need a shelterbelt or hedging, take advantage of our years of experience and give us a call. We're also very willing to offer advice regarding the best ways to encourage growth, maintain strength or reduce the size of your shelterbelt.