Stump Removal Bay of Islands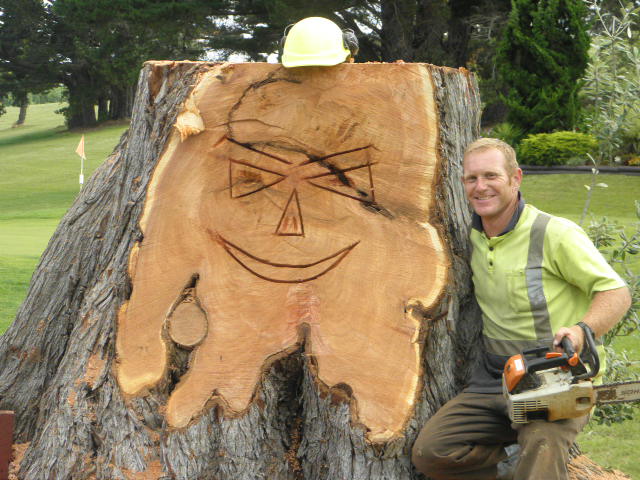 While there are a whole range of stump removal options in Bay of Islands, we find that the most effective method is using our excavator. The excavator deals with the stump in its entirety, removing exposed knots and deep roots.
At ArborAid, we avoid using dangerous and largely inefficient tools like axes and crowbars, chainsaw tips and tomahawks. We also like to avoid burning pits of diesel drilled into stumps or concoctions of potassium nitrate. Excavation is cost-effective means of permanently removing stumps.
If you would rather get rid of the stumps yourself, we are more than happy to focus on tree removal. There are several hire companies in Kerikeri, Kamo and Bay of Islands that have stump grinders and small diggers at reasonable rates. With some basic tuition and a mind for safety, grinding your own stumps is an achievable DIY project.
However, if you're a bit attached to that old stump in the garden, these can be repurposed for use. In some gardens, creative gardeners have embraced the stumps rather than get rid of them. Stumps can add structure through elevation and act as a structural centre piece for developing your garden theme.
Rows of macrocarpa stumps can be the basis for some freehand chainsaw carpentry, or set the scene for BBQ tables and bench seats. Use them to elevate large outdoor pots and mop top plants. You could even grow coloured vines on them for a more romantic look.
Whatever you choose, ArborAid Tree Services is dedicated to helping you. We provide quality service in all areas of tree work from seedling to maturity. Our team is available for all or part of your job. Our staff are friendly and helpful and our rates are competitive. What's more, we will ensure to complete the job neatly, on budget, on time and to your satisfaction.